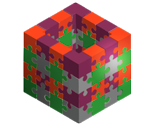 Digital Strategy
In today's world, communication alone is not enough – it is important to make sure it's combined and strategic, answering to the customer, the market, and their needs.
For this purpose, we study the connections between the brand and users, implementing data as an analysis tool to discover user interests, characteristics and behaviour.
This means we can create messages and activities with the right impact and make the most out of the platforms. We know that the channels can change, but essence and approach must always be true to the brand's DNA. .
Goals and the right way to reach them are our priority.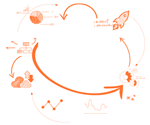 Web Listening & Reputation Management
We listen to what people say about us on the web in order to better plan future actions and campaigns, since the market knows our organization and our products better than ourselves.
Thanks to specific tools and the team's know-how, we can measure brand and product sentiment, the most discussed topics, the most viral contents, and gain an in-depth understanding of the drivers moving online discussions and shaping users' perceptions.
This is data that allows us to remove unnecessary and incorrect superstructures, letting us see the real essence of the brand through the eyes of those who will choose it..
From a data-driven perspective, this analysis become essential in order to shape strategies, editorial plans, advertising campaigns and even product development.