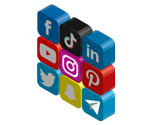 Social Media Marketing
Reassessing the value of dialogue between people drives us to help you listen, understand, and promote conversations in the world of social media, so that they are always at the centre of this virtual circle. A conversation-communication with no boundaries, across media, able to strategically use every available tool, logically following organised projects. Our team analyses the performance and reputation of your brand and your competitors to understand your competitive advantage and better manage your community.. The editorial plan and the content creation are the direct and strategic result of the analysis.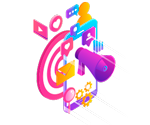 Influencer Marketing
Today's users are more and more demanding and barely influenced by brand promotion and messages. Influencer marketing is the best solution! It allows you to reach the targets and generate conversations in a horizontal communication type where the actors are "similar". This means that the message is largely devoid of "commercial" superstructure: instead it focuses on authenticity, reliability, and the desire to meet the needs of people interacting with it. The goal is to involve and create relationships that build loyalty. Collaborating with influencers means forming relationships and focusing on the value they can produce. Influencer marketing is a low-cost fast track to communicate and reach targets with a greater impact, creating useful conversations to involve them and build their loyalty.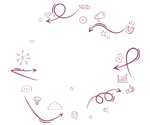 Content Marketing
Our ideas turn into stories to be told, creative insights to meet needs and communicate the brand at its best. We look at the content and the value it can generate because we want every aspect of your reality to be unique, representing it in its best light where consumers live, activating their interest first and then their dialogue. Attracting, not interrupting: the goal is to help create valuable things that let the users feel and engage with the brand's presence. But creating content is not enough, you need to follow the rules of SEO copywriting and you should have an action plan to provide your content in strategic channels for the brand, where your targets live: social networks, blogs, forums.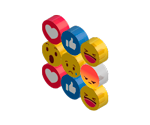 Inbound Marketing
The power of inbound marketing lies in supporting and encouraging the ways in which customers make their purchasing choices. Consumers use the web and social networks to find out more about products and services before purchasing them – a crucial step that clearly influences the purchasing process. Exploiting this logic, Openbox helps you grasp the needs of your customers and offer them useful information and content to attract new prospects to your site, developing relationships with them. A process that binds together different branches (SEO, web ads, convincing copywriting, blogging, neuromarketing), that aims to encourage conversion, be it a purchase or filling out a form. .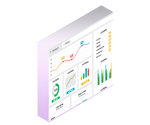 Performance Marketing
Nowadays the decrease in organic visibility of the main social platforms is a certainty, thus the content alone is not enough. Since it helps convey the messages in the right way, performance marketing is more than an opportunity in this context – it's a necessity. There's just one goal: to quickly increase the visibility of these user messages, similar for both interests and searches. Google Adwords, Facebook Advertising, and LinkedIn Ads are the tools to reach this goal, evaluating timing and personas in order to optimise the cost per contact and promote the action. We start with analysis to determine the most suitable path and give you precise valuations on costs and expectations. In the performance activities, Openbox is a partner of Fragos Media, a Google-certified agency that has always been among the best in Italy for its achieved results.